Reverse Prospecting is a new tool in VESTAPLUS™ that allows Listing Agents to view a list of Buyer's Agents who have Saved Searches that match their listings. It is available with Active, Active Under Contract, and Coming Soon listings and will not show any client information.
As a Listing Agent, there are three ways to access the Reverse Prospecting tool.
Member Dashboard 'My Listed Properties'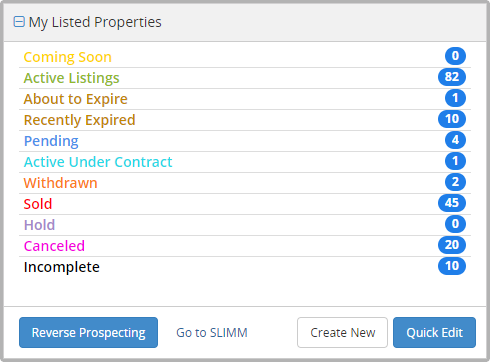 SLIMM Dashboard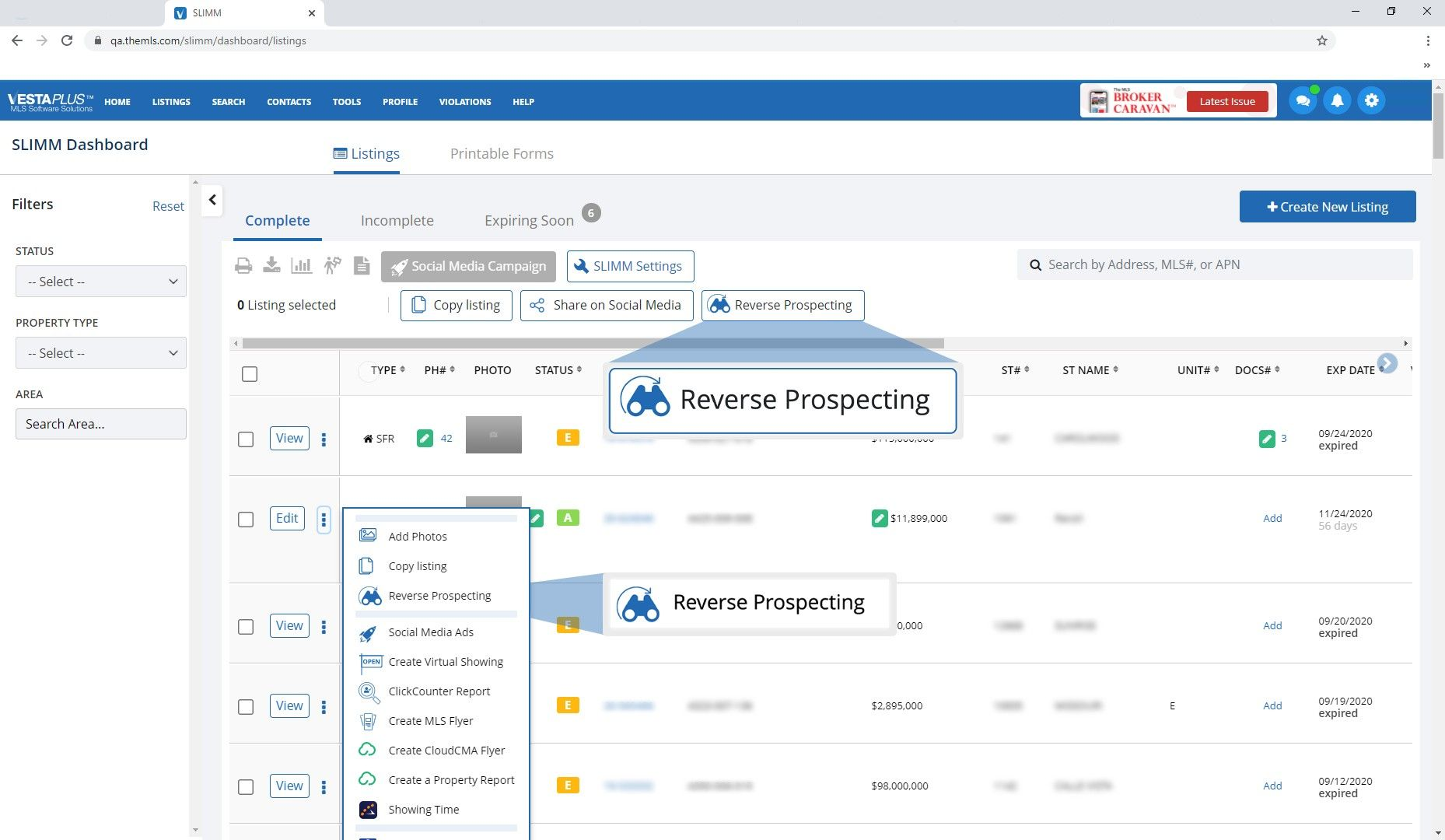 Congratulations Page Upon Creating a New Listing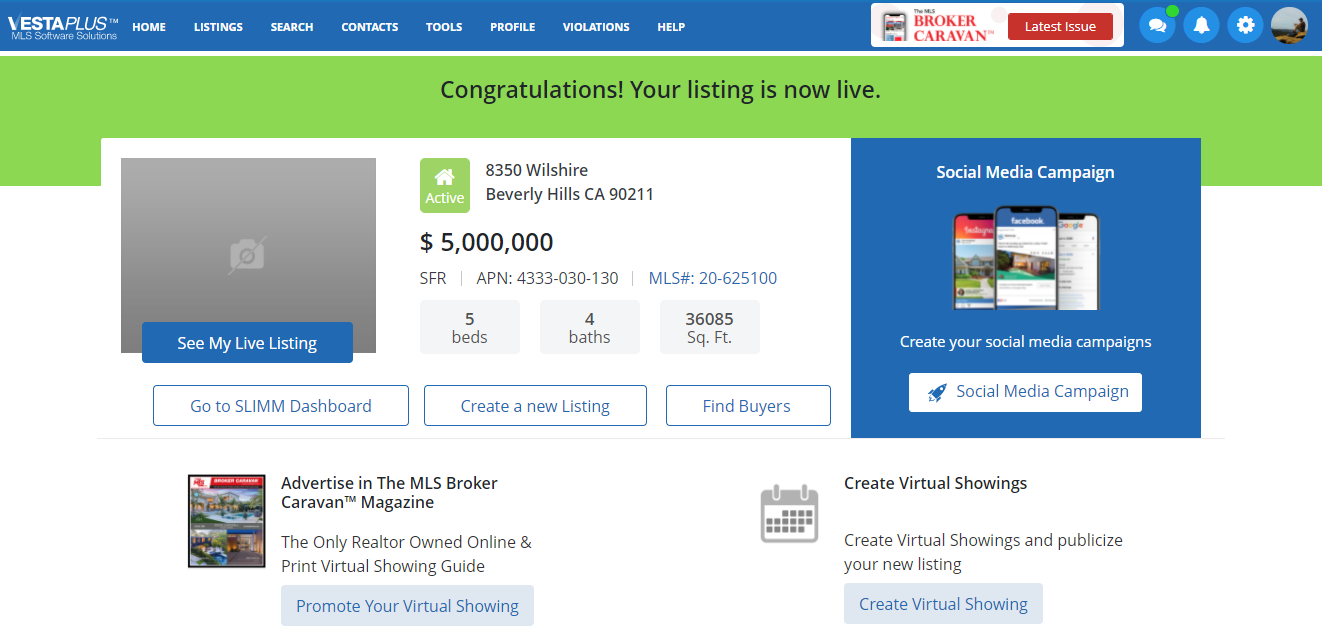 The Reverse Prospecting results are displayed on the Buyer's Agents Found page. This page contains all of the agents who have Saved Searches that match a listing. The agents are ordered from the highest match to the lowest as indicated by the Match Score.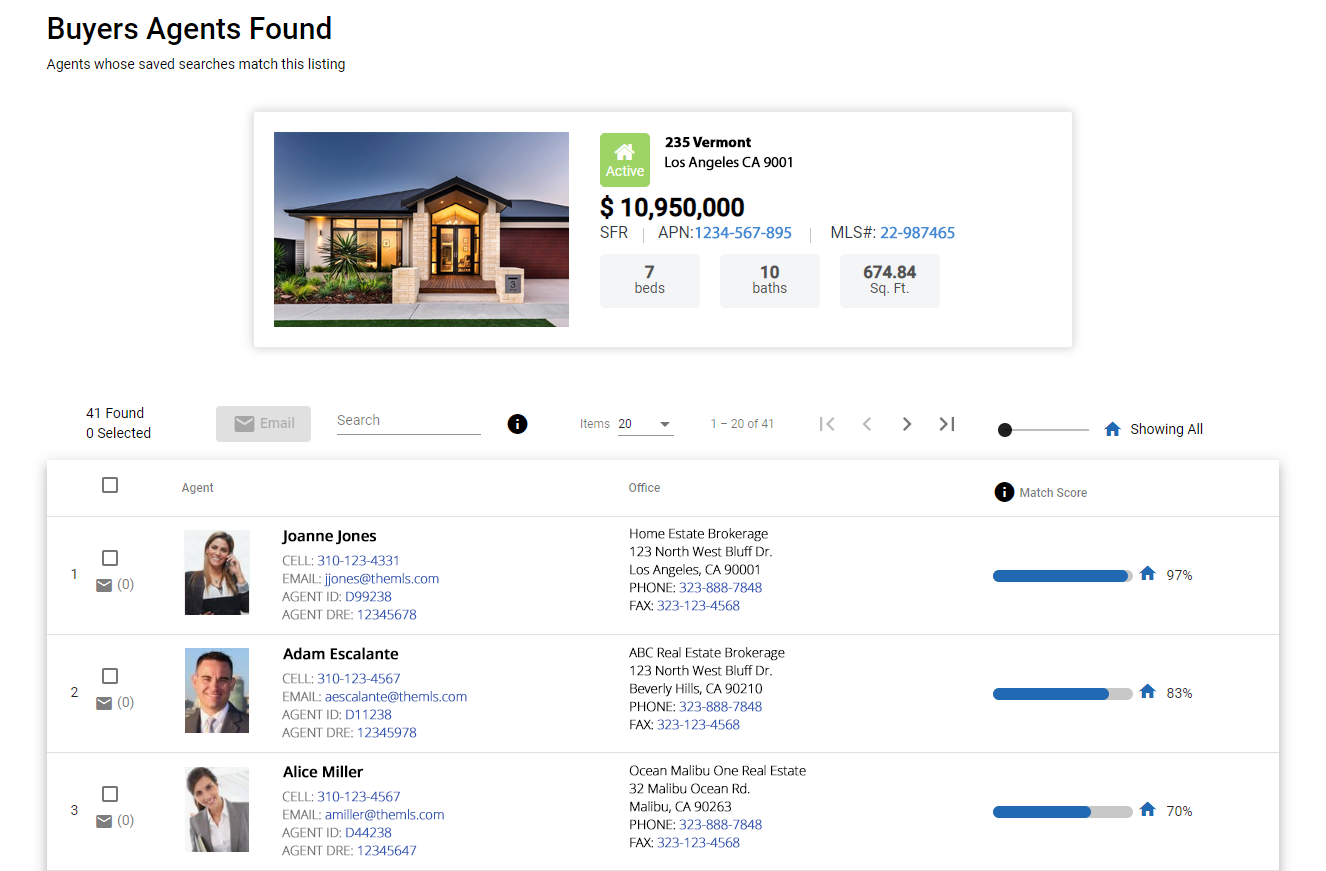 The Match Score is determined by several criteria including the number of fields that match a listing and how many results a Saved Search yields. Searches with a lower number of results will have a higher percentage match score.
Register for a webinar to learn more about Reverse Prospecting!